Goonj - 3rd Annual Day Celebration Images
3rd State Yogasana Sports Championship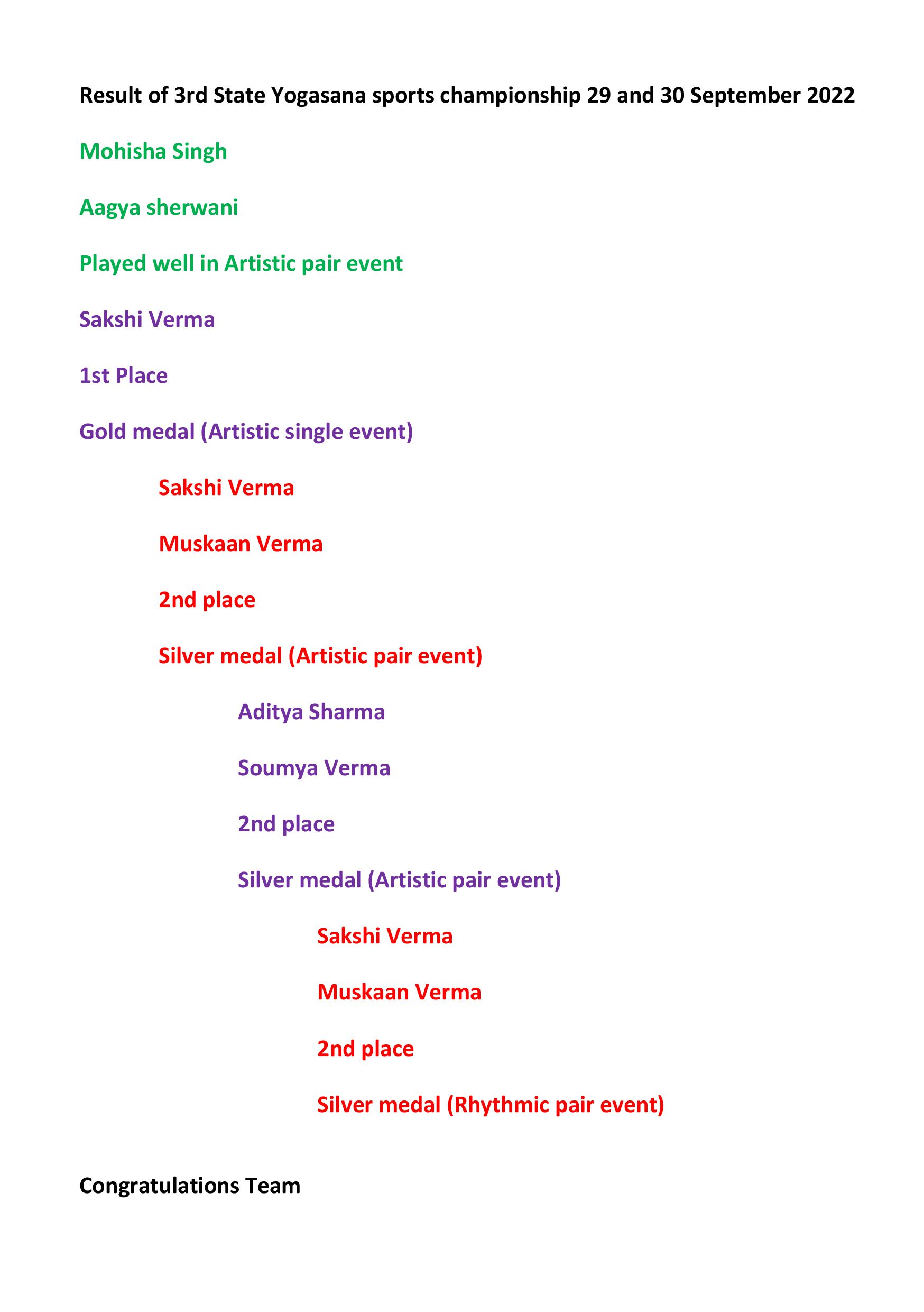 Investiture Ceremony(2022-23)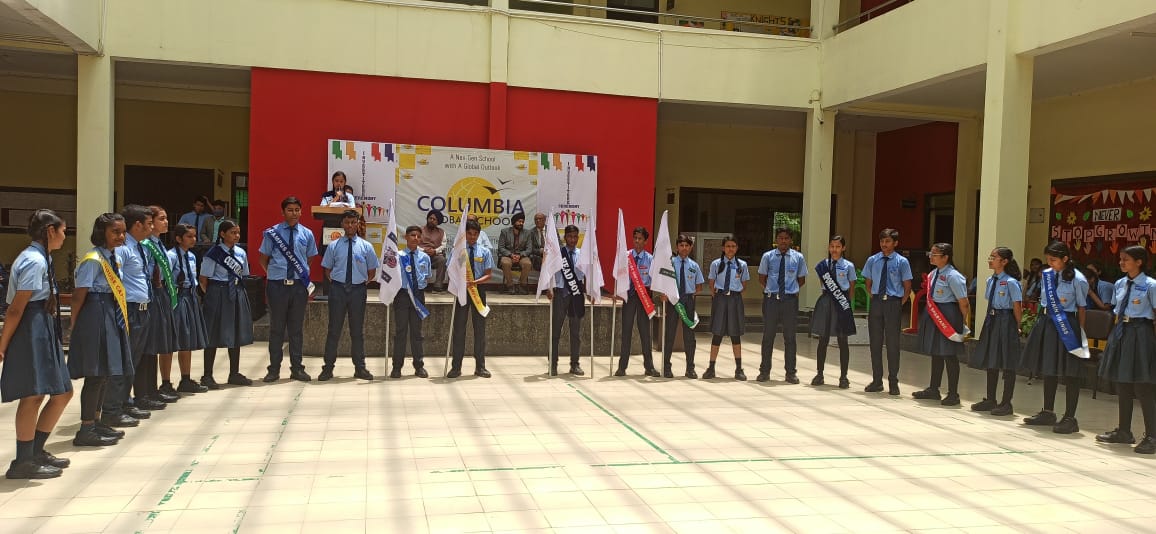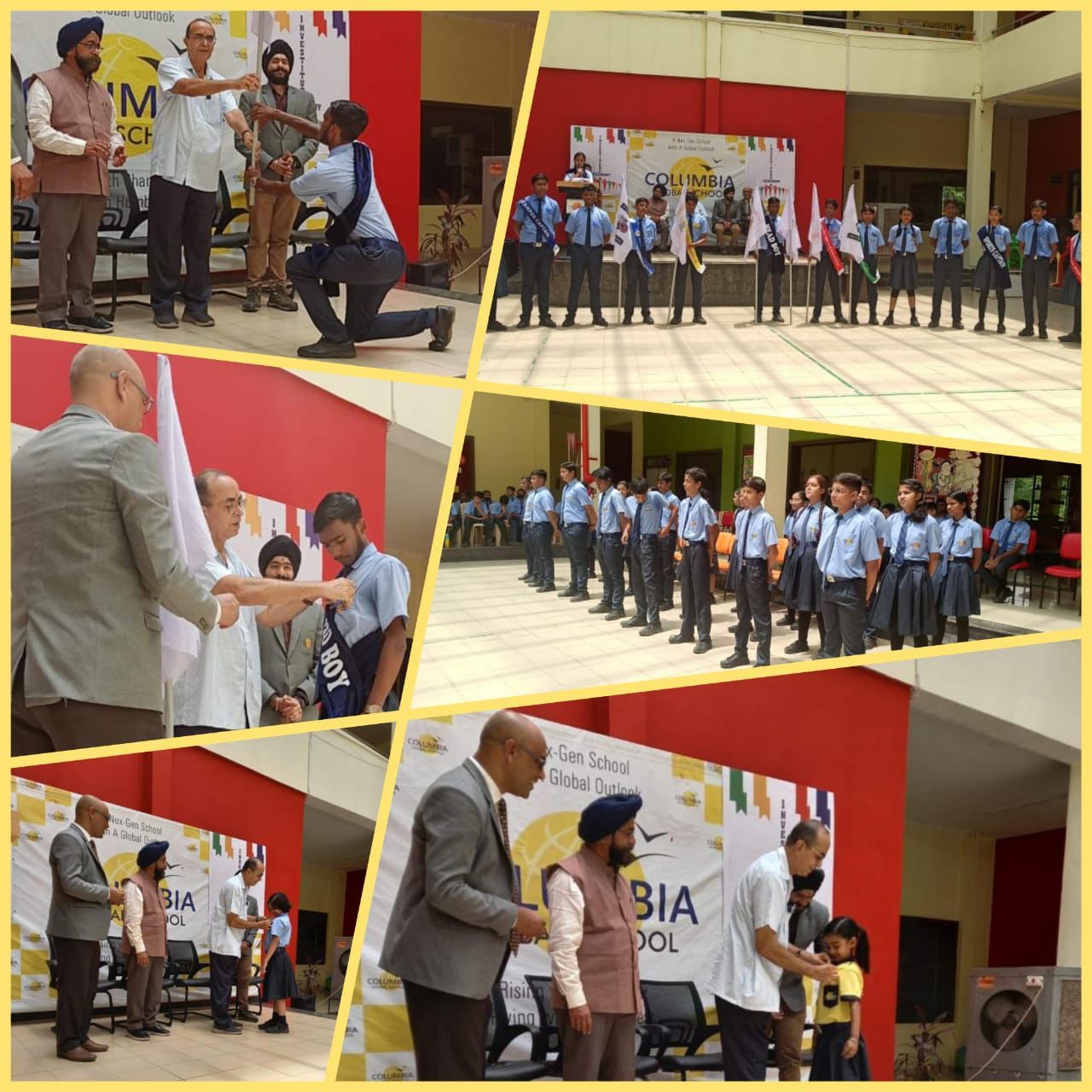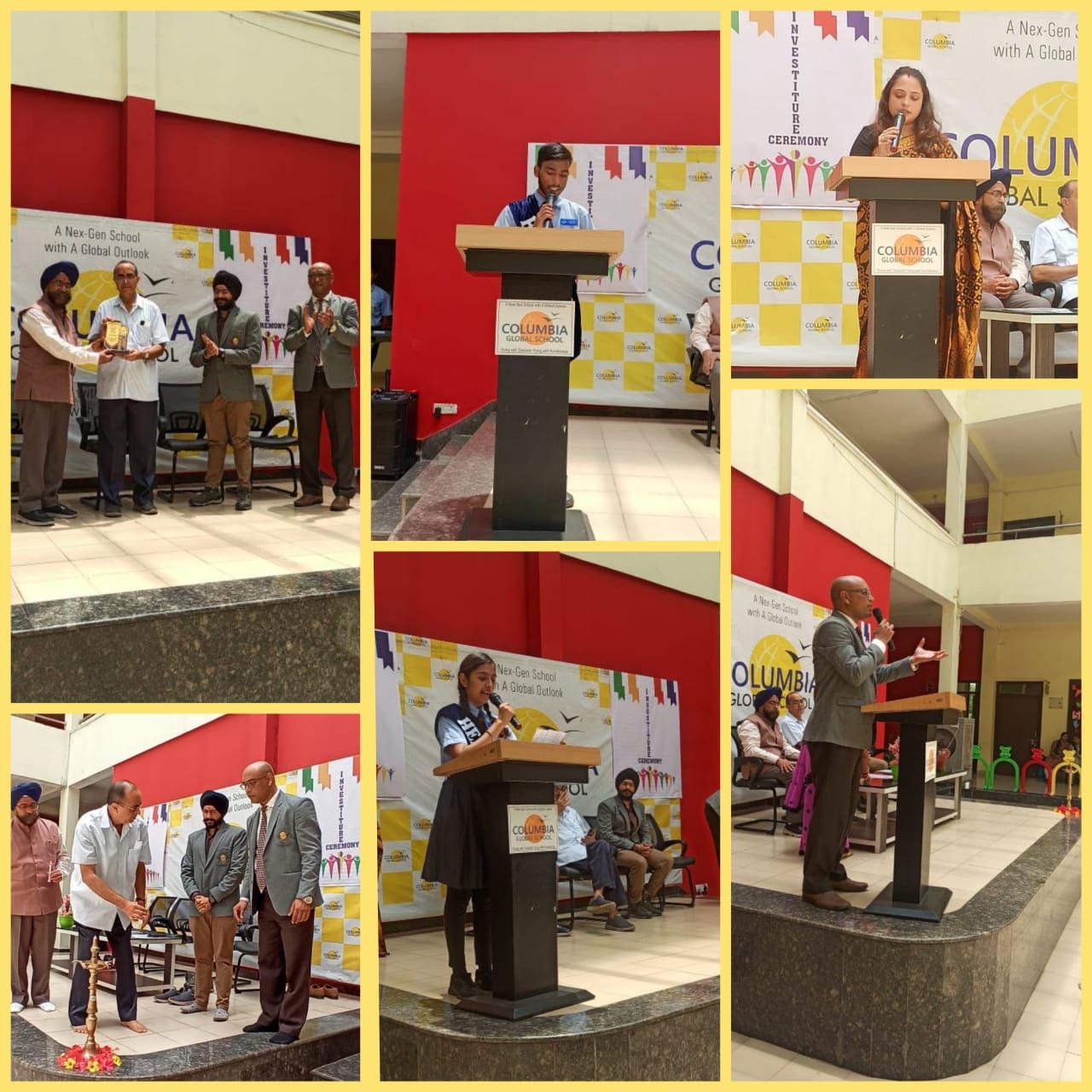 Independence Day Celebration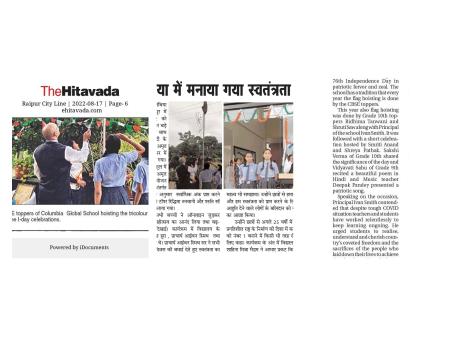 Inter School Science Model Making Competition
Inter School Science Model making competition organised by Rotary Club was held in Venkateshwar Signature School. The competition was conducted in two groups.
Group - 1(Grades 6 - 8) and Group - 2 (Grades 9 - 12).
The students participated enthusiastically in the competition and learned many new things.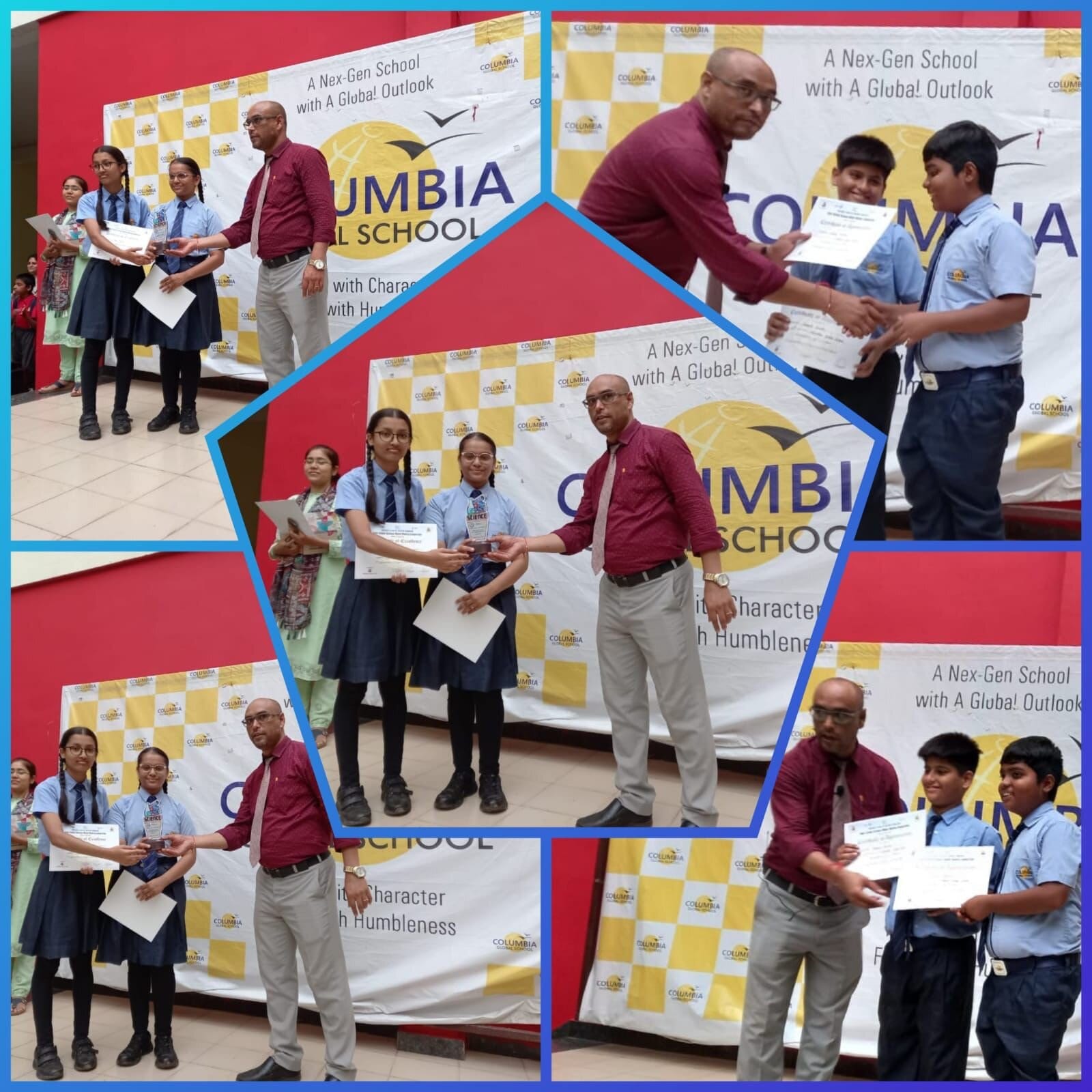 Block Level Athletic Competition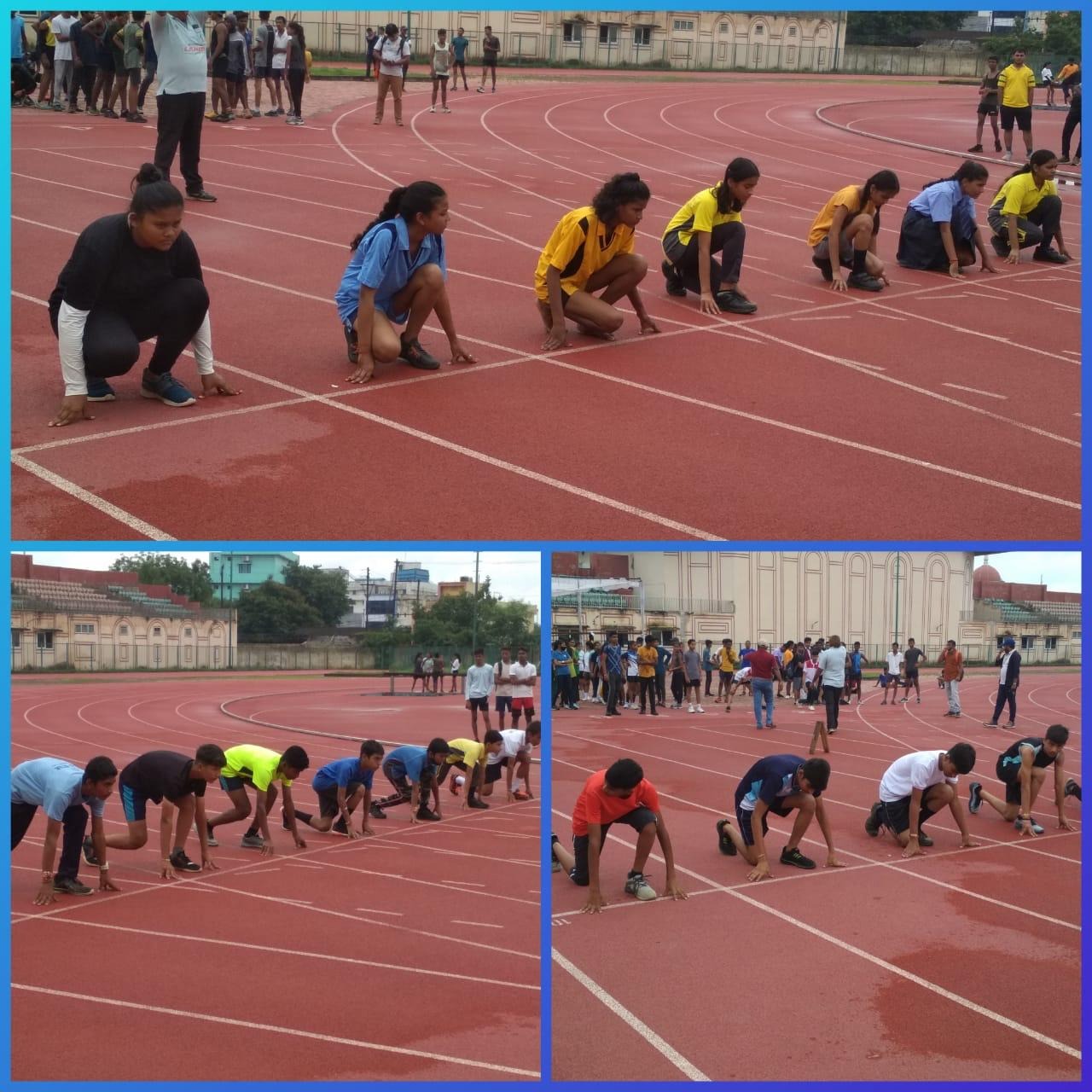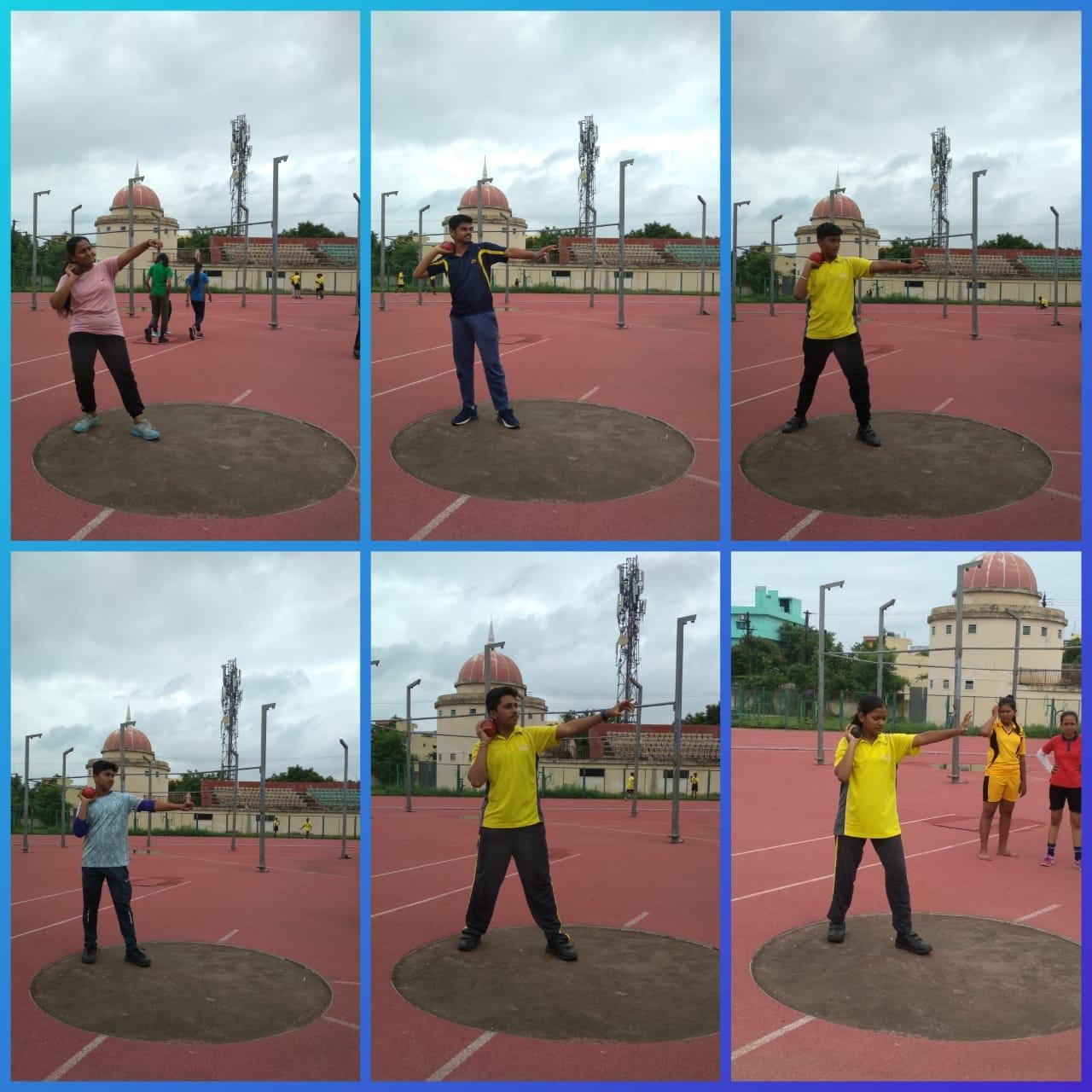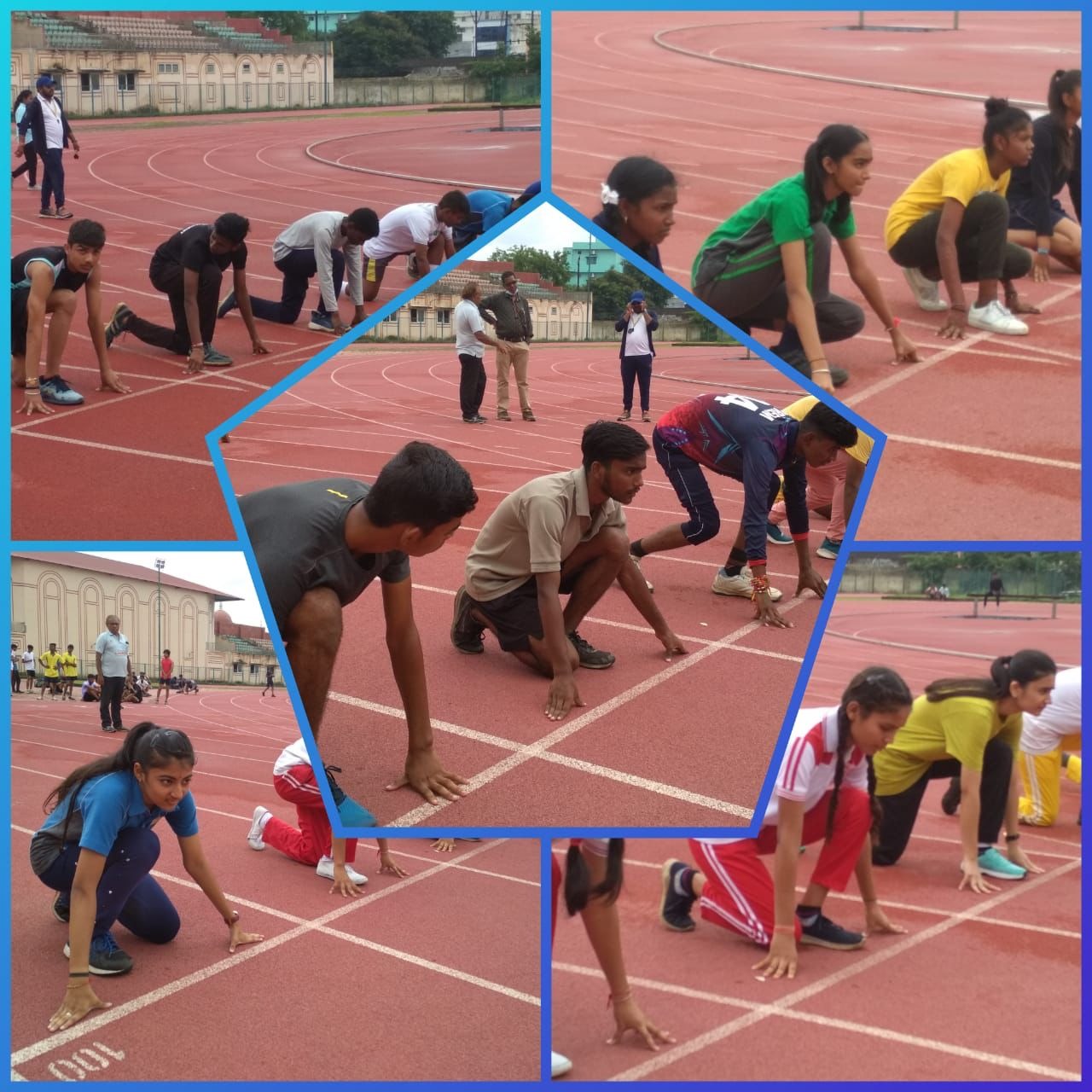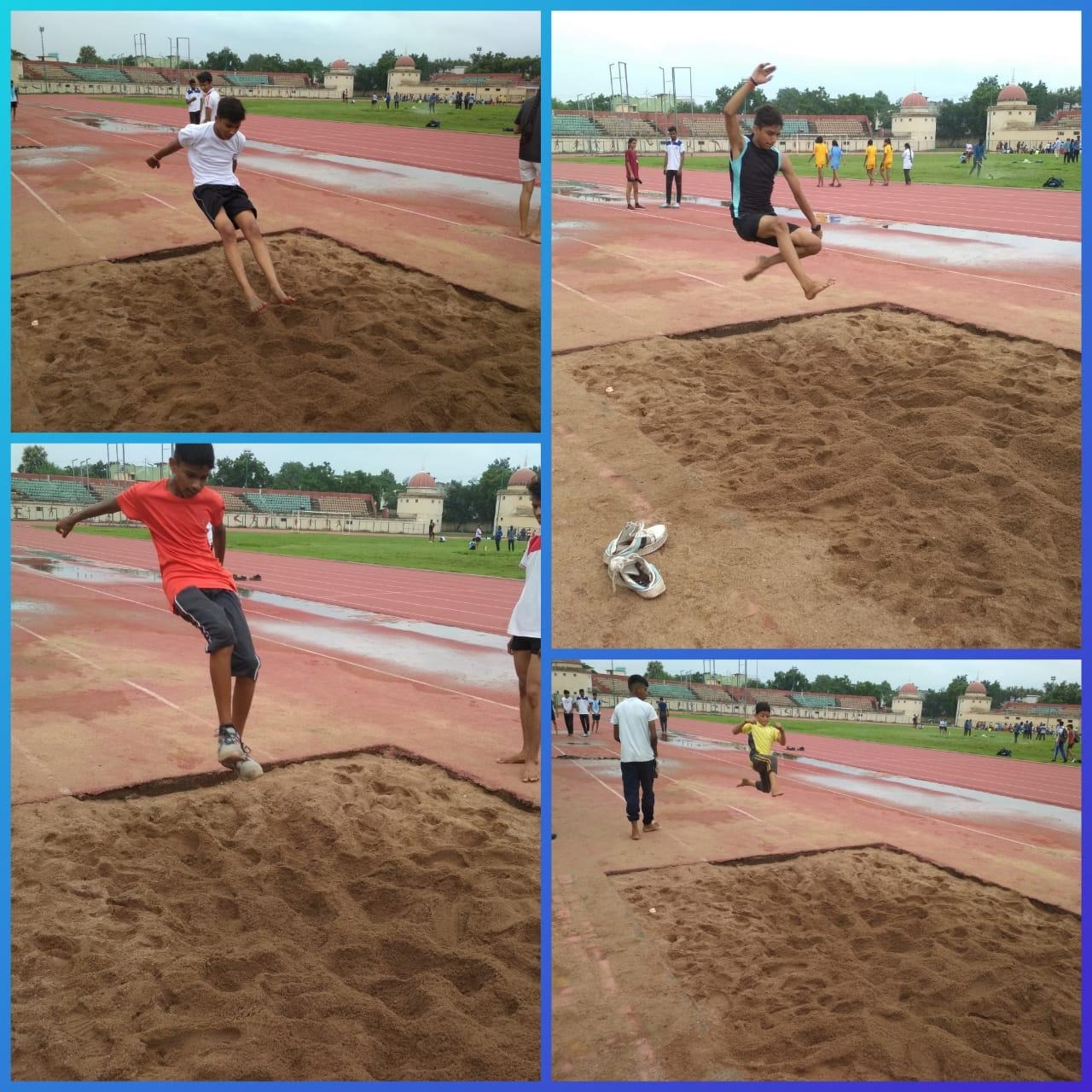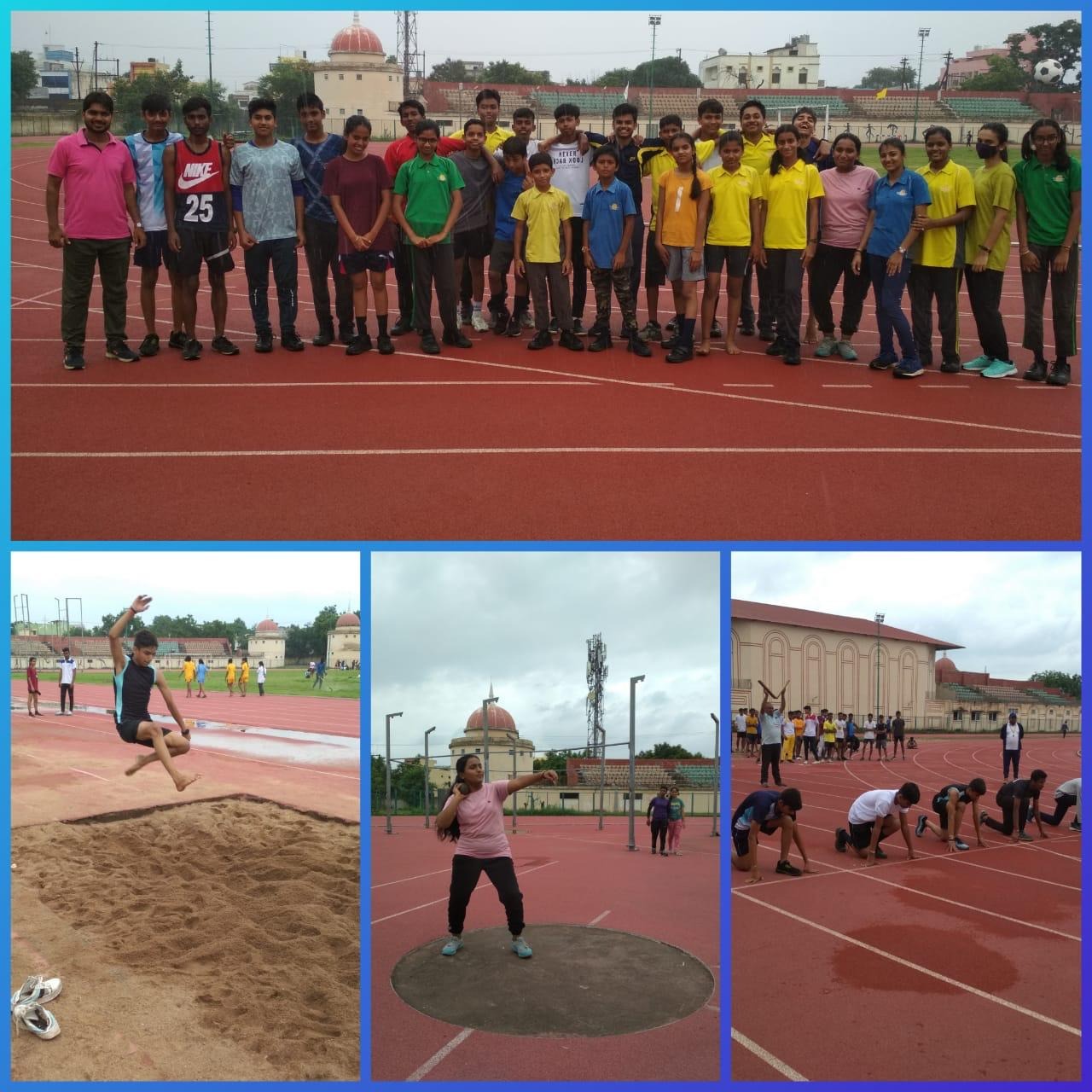 SPIC MACAY (Gotipua Dance)
A dance form Gotipua was performed by the artist of SPIC MACAY in the CIET Campus. This program was organised to make the youth aware about the Indian Classical Dance and Folk Artist increasing the awareness about different aspects of Indian heritage and inspiring the young mind to imbibe the values in them.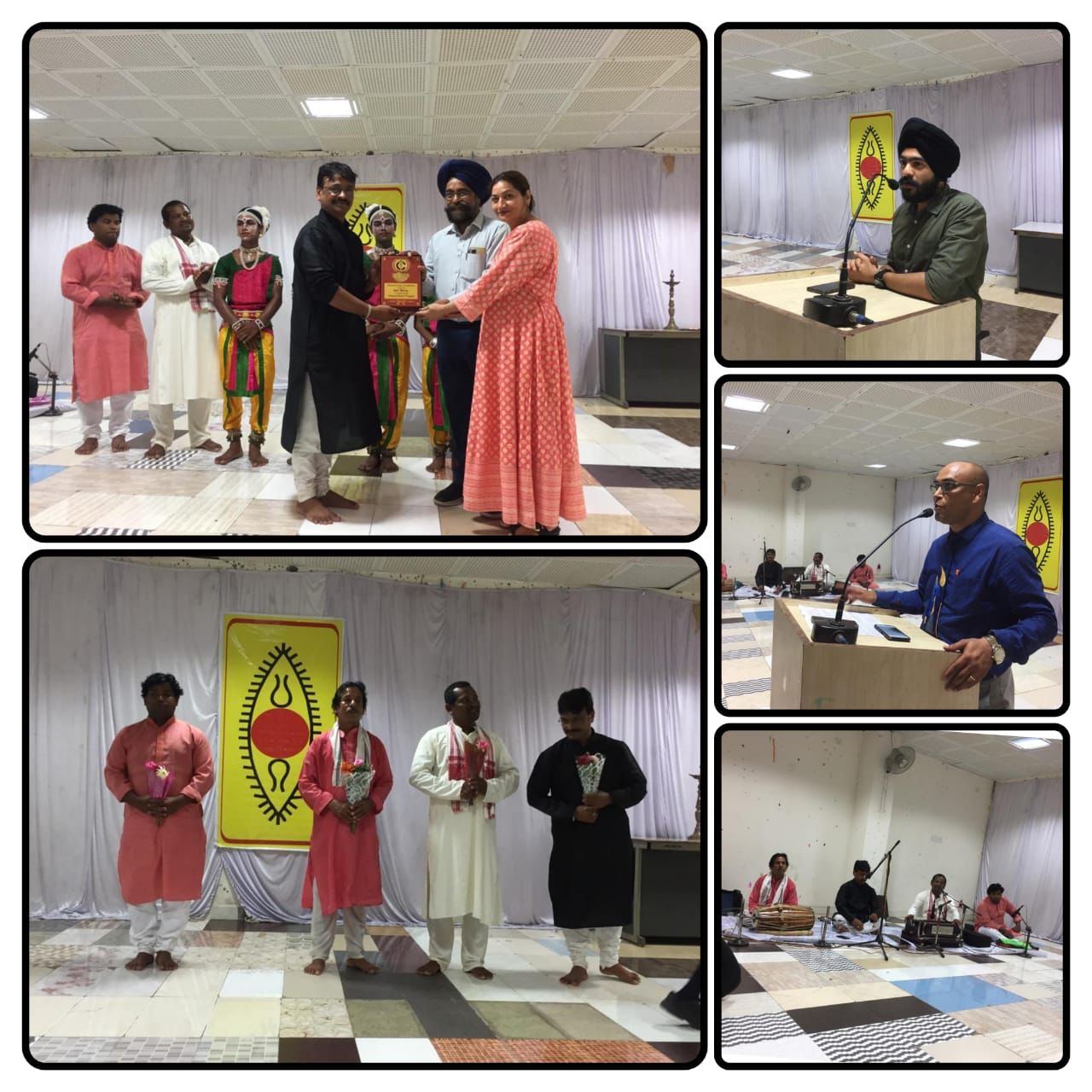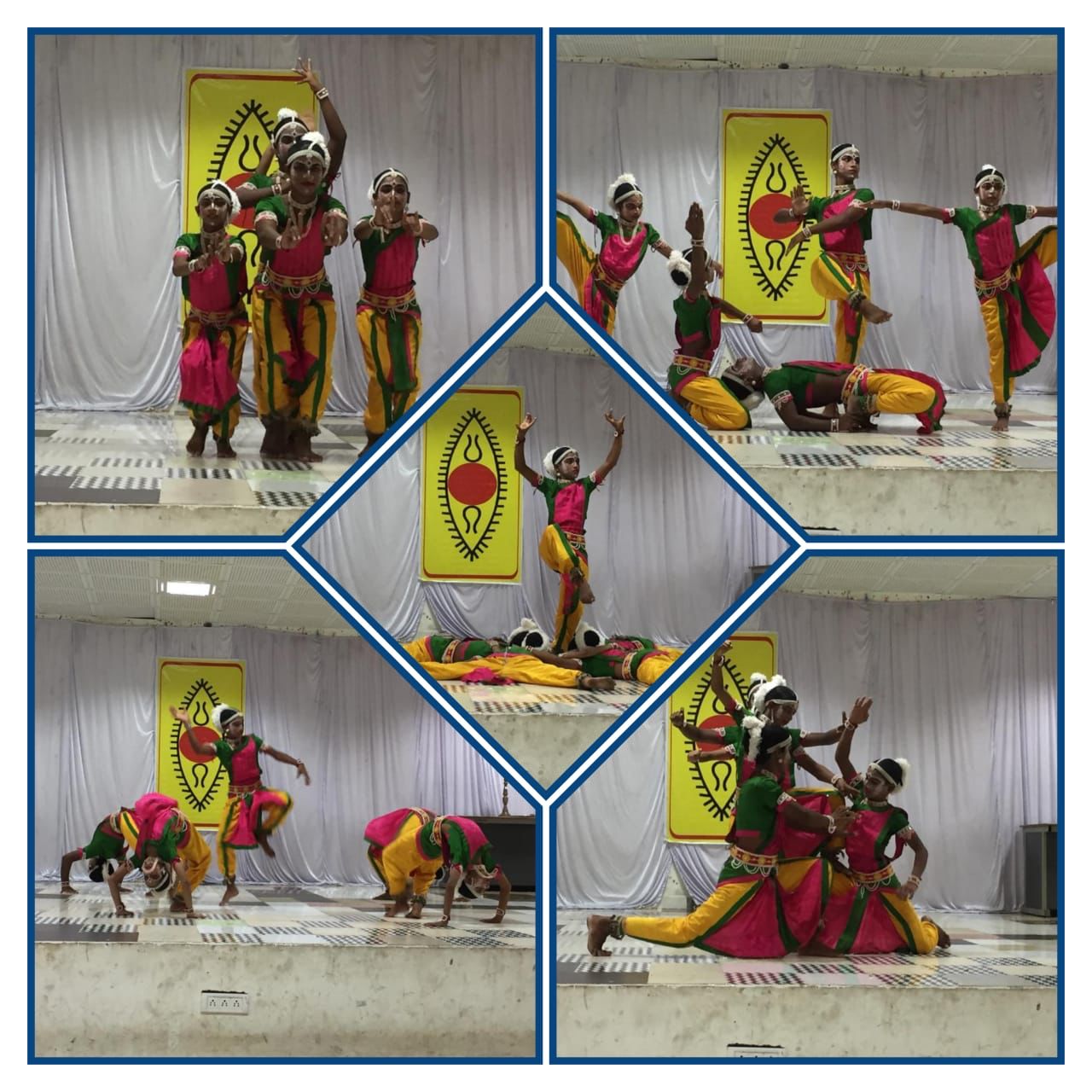 International Yoga Day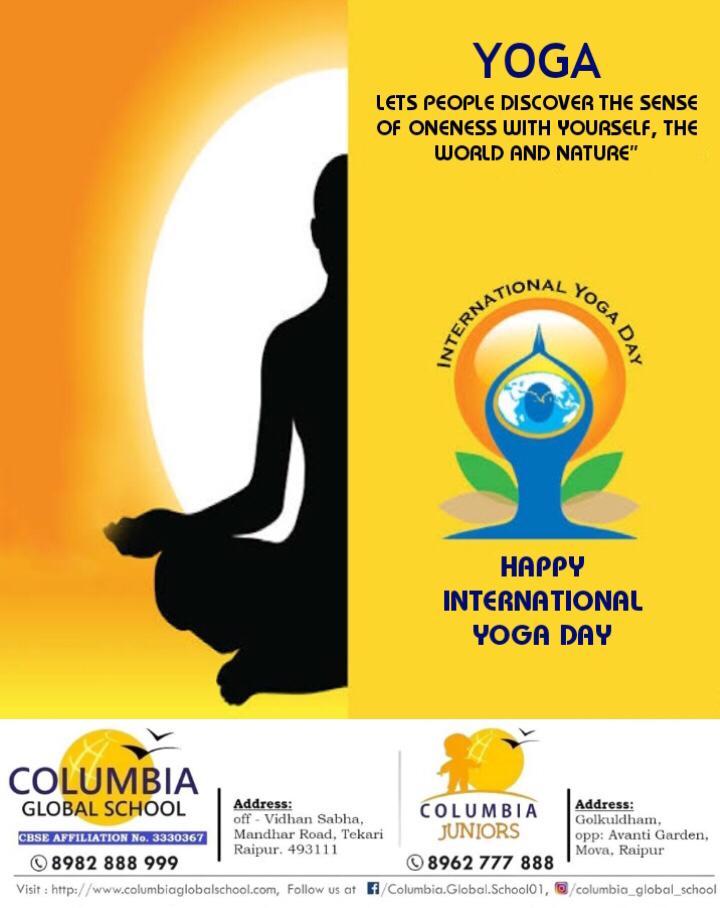 72nd Republic Day Celebration 2021
Virtual Independence Day Celebration
*INDEPENDENCE DAY CELEBRATION*
*SCHEDULE OF EVENTS*
1. Flag Hoisting - 9:00 am
2. National Anthem by Mr. Deepak
3. Significance of the Day by Ms. Amanpreet
4. Thought this Independence Day by Ms. Surabhi
5. Solo Dance by Ms. Diksha Sahu - Grade 5
6. Solo Dance by Ms. Arya Mishra - Grade 5
7. Song by the Staff
8. Facts about the National Flag by the Director
9. Message by the Principal(s) / Secretary - JPES
10. Vote of Thanks - Mr. Deepak Pandey
Link to watch -
Virtual Rakhi Making Competition
2nd INVESTITURE CEREMONY
Summer Fundoo- Workshop on Fitness and Dance
Graduation Day
शालाओं में Mobile पर प्रतिबन्ध बाबत
1st Annual Day Invitation
KIDS CARNIVAL 2018
मुस्कुराहटें - Bring on smiles @ Diwali
मुस्कुराहटें
दिनांक 3-11-2018 को कोलंबिया ग्लोबल स्कूल की ओर से सभी छात्र-छात्राएं,अध्यापक गण,प्राचार्य व डायरेक्टर दिवाली सेलिब्रेशन के लिए अनाथालय गये।यह मुहिम 'मुस्कुराहटें- Bring on Smiles @ Diwali कार्यक्रम के तहत की गयी।
अनाथालय विद्यार्थी दो भागों में गये। कक्षा 1 व 2 के छात्र 'सेवा भारती मातृछाया' में बच्चों से मिलने गए। जहाँ 0-6 वर्ष के बच्चे रहते है तथा कक्षा 3-7 के विद्यार्थी आश्रम कन्याअनाथालय में गये,जहाँ उन्होंने अपनी आयु वर्ग केअनाथ बच्चों से परिचय किया। स्कूल के बच्चों ने अनाथालय के बच्चों को सही तरीके से हाथ धोना भी सिखाया।
सभी विद्यार्थी इस बार दिवाली पर अपनी खुशियां इन बच्चों से साथ बाँटकर और उनके चेहरों पर मुस्कुराहट देखकर बहुत खुश थे।वे अपने घरो से इन बच्चों के लिए कई उपहार व अन्य उपयोगी वस्तुएं लाये थे।उन बच्चों के साथ अपने उपहारों को बांटकर वे बहुत खुश थे।
वहां बच्चों ने एक दूसरे को कविता व गीत सुनाये व साथ मिलकर चेयरमन श्री किशोर जड़वानी जी द्वारा भेजे गए केक को काटा।उन बच्चों के इस घर से परिचित हुए।उनकी दिनचर्या विद्यार्थियों को पता चली,जिसे जानकर वे उत्साहितथे।
अनाथालय के बच्चों ने बहुत ही सुन्दर दीया डेकोरेशन व माला बनाई।जिससे विद्यार्थी काफी प्रभावित थे तथा अध्यापकों ने उन्हें काफी सराहा।
इस प्रकार इस दिवाली पर मुस्कुराहट फैलाकर विद्यार्थी बहुत आनंदित महसूस कर रहे थे।
स्कूल के हेडगर्ल व हेडबॉय ने इन बच्चों के साथ बिताए कुछ समय को इन शब्दों में बया किया -
"मुझे इन बच्चों से मिलकर,अपनी खुशियां इनके साथ बांटकर बहुत अच्छा लगा।ये बहुत टेलेंटेड हैं,मैं हरबार इसी तरह इनसे मिलना चाहती हूँ।"–रिद्धिमा तनवानी(कक्षा-7)
"मुझे उन्हें देखकर पहले रोना आया,फिर उनकेआत्मविश्वासव प्रतिभा को देखकर मुझे उनसे कुछ सीखने की प्रेरणा मिली। उनकी खुशियों को देखकर मैं बहुत खुश हूँ, ये मेरे लिए सचमुच अभूतपूर्व अनुभव है।"-अमन साहू (कक्षा-7)
यूदाइस डाटा अपलोड करने में उलझे स्कूल
Prevention of Measles and Rubella
Global Handwashing Day
On the occasion of Global Hand Washing Day on 15th October 2018, the staff and students of Columbia Global School learned how to correctly wash their hands with soap.
Mr. K. Panigrahi – President Rotary Club of Raipur Greater, along with Mr. Vijay Agrawal – Treasurer Rotary Club of Raipur Greater, and Mr. Raj Dubey – Ex-President Rotary Club of Raipur Greater, demonstrated to students how to wash their hands properly with soap. The students learnt many tips on how to keep their hands clean, how to wash their hands and tips to stay away from germs.
Mr. K. Panigrahi and the entire Rotary Club of Raipur Greater have been conducting such awareness programmes all around the city of Raipur making parents and children aware of the dangers of not washing their hands regularly.
Speaking on the occasion Mr. Raj Dubey explained the benefits of proper hand washing and developing he habit of washing the hands especially among small children as dirty hands happens to be the cause of many deaths especially among younger children.
Mr. Harjeet Singh Hura – Secretary Jan Pragati Education Society, presented a memnto and thanked the Rotary Club of Raipur Greater for spreading awareness among the students at Columbia Global School. Also present on this occasion was Mr. Ravinder Singh Hura – Director Columbia Global School.
Global Hand Washing Day
Health Record
Purple Day Celebration
Purple is a color intermediate between

blue

and

red

. It is similar to

violet

, but unlike violet, which is a

spectral color

with its own wavelength on the

visible spectrum

of light, purple is a composite color made by combining red and blue. In Europe and the U.S., purple is the color most often associated with royalty, magic, mystery, and piety.
To make students aware of purple colour the day was Purple Day was celebrated at Columbia global school on 12th October 2018.
The objective of Purple Day was the recognition of purple color for tiny tots. Every Student was dressed in purple colour clothes. Children brought purple colour objects like toys (cars, dolls, balls, and flowers).
Many activities were planned to reinforce the color. Our little ones spent a spectacular purple day. Played many games like sorting, classify object based on colors to reinforce cognitive skills.
It was a scintillating day with innocent face gleaming and reflecting brightness, joy, love & happiness.
राष्ट्रीय योगा प्रतियोगिता मुम्बई
कोलंबिया ग्लोबल स्कूल की छात्रा मुस्कान वर्मा ने राष्ट्रीय योगा प्रतियोगिता मुम्बई में लहराया जीत का परचम। वर्ल्ड योगा चैंपियनशिप ( बीजिंग - चीन, 1 व 2 दिसंबर ) के लिये हुआ चयन।
योगा एसोसिएशन मुम्बई सबर्ब्स द्वारा राष्ट्रीय योग प्रतियोगिता का आयोजन 6 व 7अक्टूबर को राजहंस विद्यालय मुम्बई में किया गया । इस राष्ट्रीय स्पर्धा में छत्तीसगढ़ , महाराष्ट्र , गुजरात, पश्चिम बंगाल, उत्तर प्रदेश , झारखंड , तमिलनाडु, कर्नाटक , उड़ीसा, हरियाणा, दिल्ली सहित कुल 11 राज्यों ने हिस्सा लिया।
छत्तीसगढ़ की टीम ने अपना बेहतरीन प्रदर्शन दोहराया।
छत्तीसगढ़ की टीम से 11 से 17 वर्ष बालिका वर्ग में मुस्कान वर्मा ने प्रथम स्थान प्राप्त किया । मुस्कान छत्तीसगढ़ से एकमात्र खिलाड़ी रही जिसने पदक प्राप्त किया । इस जीत के साथ ही मुस्कान वर्मा का चयन वर्ल्ड योगा चैंपियनशिप ( बीजिंग - चीन , 1 व 2 दिसंबर) के लिए किया गया। वही साक्षी वर्मा ने आठवा स्थान प्राप्त किया । ये दोनों छात्राएं महज 12 वर्ष की है। इससे पहले भी दोनों ने कई राष्ट्रीय व अंतराष्ट्रीय योग प्रतियोगिता में राज्य व राष्ट्र का नाम रोशन किया है।
छात्राओं के प्रदर्शन की प्रशंसा करते हुए कोलंबिया ग्लोबल स्कूल के प्राचार्य श्री आइवन स्मिथ , डायरेक्टर श्री रविंदर सिंग हुरा, जन प्रगति एजुकेशन सोसायटी के अध्यक्ष श्री किशोर जादवानी , सचिव श्री हरजीत सिंग हुरा व छात्राओं के कोच नामेश कुमार साहू सहित समस्त कोलंबिया प्रबंधन ने छात्राओं को बधाई दी व भावी प्रतियोगिता हेतु शुभकामनाएं प्रदान की।
हिंदी सप्ताह
कोलंबिया ग्लोबल विद्यालय में दिनांक 11-9-2018 से 15-9-2018 तक हिंदी सप्ताह मनाया गया। इस हिंदी सप्ताह के अंतर्गत विद्यार्थियों ने कई प्रस्तुतियां दीं, जिसमें नाटक वृद्धावस्था की प्रस्तुति दी गई, जिसमें विद्यार्थियों ने बढ़ चढ़ कर हिस्सा लिया। इसके अलावा कविताओं व कहानियों की प्रस्तुति विद्यार्थियों द्वारा दी गयी।
कक्षा पांच के छात्र-छात्राओं ने पॉलीथिन का रैपर नाटक के माध्यम से पॉलीथिन के दुष्प्रभावों को समझाने का सशक्त प्रयास किया।कई छात्र -छात्राओं ने कविता,कहानी आदि के माध्यम से हिंदी के प्रति जागरूकता बढ़ाई।
दिनांक 14 सितंबर को हिंदी दिवस के अवसर पर अंतर सदन कविता पाठ प्रतियोगिता का आयोजन किया गया।जिसमें कक्षा 1 से 3 (सब जूनियर) व कक्षा 4 से 7 (जूनियर ) वर्ग ने बढ़ चढ़ कर हिस्सा लिया। जिसमें सभी बच्चों ने अपनी शानदार प्रस्तुतियां दीं।
इस प्रतियोगिता में सब जूनियर वर्ग में कक्षा -1 के छात्र राघव
अग्रवाल
-
वाइकिंग्स
सदन
व जूनियर वर्ग में कक्षा-6 की छात्रा विद्यावती
यादव
-
वाइकिंग्स
सदन
ने प्रथम स्थान प्राप्त किया।
अन्य परिणाम नीचे दिए गए हैं
RESULTS OF THE INTER HOUSE HINDI POETRY RECITATION COMPETITION
SUB - JUNIORS (GRADE 1-3)
POSITION
NAME
HOUSE
JUDGE 1
JUDGE 2
JUDGE 3
MARKS
POINTS
I
RAGHAV AGARWAL
SAMURAI
18
20
20
58
12
II
NAMAN VERMA
VIKINGS
17
20
20
57
11
III
RAHINEE PRASAD
VIKINGS
19
18
18
55
10
IV
VEENA THAKUR
SAMURAI
18
18
15
51
9
V
ALMIR ALI CHISHTY
KNIGHTS
17
15
17
49
8
VI
SAKSHI CHELAK
KNIGHTS
15
13
16
44
7
VII
VINAYAK SN. THAKUR
SPARTANS
15
15
14
44
7
VIII
KARUN VERMA
KNIGHTS
16
10
14
40
5
IX
ABHISHEK SAHU
SAMURAI
13
12
11
36
4
X
ADITYA SHARMA
SPARTANS
13
10
11
34
3
XI
SPARTANS
0
0
0
0
0
XII
VIKINGS
0
0
0
0
0
JUNIORS (GRADE 4-7)
POSITION
NAME
HOUSE
JUDGE 1
JUDGE 2
JUDGE 3
MARKS
POINTS
I
VIDYAVATI YADAV
VIKINGS
19
19
20
58
12
II
AYUSH VERMA
SAMURAI
17
20
20
57
11
III
ADITYA SAHU
KNIGHTS
16
19
19
54
10
IV
ARYAN NIRMAL
SPARTANS
15
16
17
48
9
IV
RADHIKA DWIVEDI
SAMURAI
15
15
18
48
9
VI
SIA TANDAN
SPARTANS
14
13
14
41
7
VII
SANSKAR SAHU
VIKINGS
15
11
14
40
6
VIII
DAKSH SEWLANI
KNIGHTS
14
12
13
39
5
IX
AMAN SAHU
SAMURAI
15
13
11
39
4
X
TANUSHKA SHARMA
VIKINGS
12
13
13
38
3
X
SHREYANSH VERMA
SPARTANS
13
12
13
38
3
XII
MAHI PARGHANIA
KNIGHTS
12
12
10
34
1
HOUSES
Sub-Jr.
Jr.
TOTAL
KNIGHTS
20
16
36
SAMURAI
25
24
49
SPARTANS
10
19
29
VIKINGS
21
21
42
Red Day Celebration
Pre primary wing of Columbia global school conducted Red Day activity on 14th Sept 2018 to introduce children into the mesmerizing realm of colors. The shades of red made our tiny tots feels bright, lively and cheerful.
Red color symbolizes enthusiasm, life and vitality. The day started off with red apples, red strawberry, red watermelon, red dress, here red.... there red... Red red everywhere.... Our little ones spent a spectacular red day. Some of the students spoke a few sentences on red fruits, objects, played many games like sorting, classify object based on colors to reinforce cognitive skills.
It was a scintillating day with innocent faces gleaming and reflecting brightness, joy, love & happiness..
Kreedo Training Program(2018-19)
Columbia Global School played host to the English Teachers Training on behalf of Mpower Edupreneurs on 20th August and 21st August. 20 Teachers from around 8 group schools associated with Mpower Edupreneurs participated in this training.
Mr. S. Gomathinatha, a Senior English Language Teaching Consultant with over four decades of experience in the field of education which includes 25 years of training teachers was invited by Oxford University Press as the trainer, coming all the way from Chennai, Tamil Nadu. It was a two days program meant for the advanced grooming of the teachers which focused mainly on phonetics and the usage of "Communication English".
On day 1 the trainees were taught how to stress on words, how to use intonation and were also taught the phonetic symbols. The training on pronunciation and intonation helped them to know how to add meaning to their speech. The completion of the first day's training was followed by a surprise movie outing for the trainee teachers, thanks to the host school.
On Day 2, training was parallely conducted for primary and middle school teachers separately. Middle School Teachers started the day with the recapitulation of the first days training by Mr. Gomathinathan, rolled on to phonetics, which catered to know, how to better use the language, finally ending with stress and intonation. The extraordinary guidance of Mr. Gomathinathan spoke for his excellence and enriched the teachers a lot and helped enhance their knowledge in the language.
The Primary school teachers were trained by experts from Macmillan publications. Mrs. Munira Dhamani, Career Coach & Trainer, credited to be the first ESOL trainer and Examiner of Chhattisgarh, took up the topics of what is teaching and extensively discussed different methods of dealing with kids in the classroom. The teachers were also given a topic each from the English course book which they had to prepare and give a demo teaching class to the group.
Mr. Alok Nayak – Manager & Trainer working with Macmillan since the last 12 years took the last session of training for all participants on 'Digital Content'. A very helpful App was also introduced to the teachers by Mr. Alok Nayak.
The Two- day training ended with a valedictory ceremony where the participants were handed over certificates by the bench of dignitaries constituting Mr. Ivan Smith-Principal, Columbia Global School, Mrs. Munira Dhamani and Mr. Alok Nayak from Macmillan publications.
The two days had left all of us with a lot of good memories to cherish. The 2-day training was beneficial for all and will surely be useful in future too.
Ms. Adrija Das
Training Co-ordinator
HOLIDAY-Independence Day
15th August 2018 will be a holiday due to State Mourning on account of the demise of the Governor Shri. Balramji Das Tandon of Chhattisgarh . Grade 1 to 7 will report to the school on 16th August 2018.
Team Columbia
MY FM#Mission72Raipur
An initiative was taken by MyFm (Mission 72) on # Clean Raipur #Swachh Raipur at
Marine Drive by RJ Animesh, where he locked himself in a prison cell for 72 hours
urging the people of Raipur city to pledge to clean this city by the next Independence
Day. People joining the Mission, tied tri-colour ribbons on the prison bars as a symbol of
their support. Many schools participated in the mission. Staff and students of Columbia
Global School also gave their contribution and promoted the same by giving a Dance
performance, group Yoga performance and a Group song. A few on the spot quiz
questions were also asked bu RJ Animesh where students of Columbia Global School won
prizes and gave their amazing performance.
BLUE DAY CELEBRATION
The kindergarten section of Columbia global school celebrated Blue Day on 10th August 2018. it was pleasant and a cool blue day for the tiny tots. The colour Blue that depicts calmness of the sky, in an interactive and lively way. Confident tiny tots attired in the color of the sky which added life, serenity and vigour to the campus. Many activities were organised for the kids like craft, origami, etc. which they enjoy a lot. To make the activity more inclusive, children brought different objects, decorative items based on the theme. Blue Colour which is a symbol of life, was explained to the little ones in a play way manner. Children enjoyed the activity with immense enthusiasm and zeal.
1st INVESTITURE CEREMONY (2018-19)
On Saturday, 21st July, 2018, the Students of Columbia Global School concluded their 1st Investiture Ceremony. The ceremony had the gracious presence of Mr. Laxman Kumeti (Thana Incharge, Vidhan Sabha Police station) as the Chief Guest along with Guest of Honour Mr. Harjeet Singh Hura (Secretary - Jan Pragati Education Society); Mr. Ravinder Singh Hura - Director, Columbia Global School, Mr. Ivan Smith - Principal, Columbia Global School and the proud parents of the Elected Student Council Members.
The program began with the lighting of the lamp by the respected dignitaries, followed by a group song by the school choir which cheered up all present there with its rhythm and sweet melody. There after the Principals welcomed the gathering with an energetic speech.
The Student Council Members were then introduced to all in turns and were handed over badges Sashes and flags by Mr. Kumeti. It was then the time of the proud moment, for which everyone waited with baited breath- The oath-taking. All the members of the Student Council repeated the pledge after Principal - Mr. Smith thereby promising to be true to their responsibilities.
Aman Sahu, the Head Boy of the school delivered the speech of acceptance in front of the audience. Mr. Ravinder Singh Hura with his jovial speech boosted up everyones spirit and helped us to revise certain perceptions.
Chief Guest Mr. Kumeti congratulated the newly elected Student Council members and told the children incidents of his own growing up and how with hard work and perseverance one can achieve his/ her dream. He motivated students to follow the path of discipline and told student to keep themselves healthy to have a sharp mind.
Ridhima Tanwani – The newly elected School Head Girl delivered the vote of thanks before a memento packed with love and reverence was handed over to Mr. Kumeti by Mr. Harjeet Singh Hura. The programme ended with all standing for the national anthem.
Other student Council members include Sakshi Verma – Sports Captain; Harshidhi Nakarani – Cultural Captain; Dhanraj Gaikwad – Wellness Captain; Daksh Sewlani – KNIGHTS House Captain; Radhika Dwivedi – SAMURAIS House Captain; Muskan Verma – SPARTANS House Captain and Yogesh Verma – VIKINGS House Captain. DIKSHA SAHU of Grade 3 & SHRADHHA VERMA of Grade 7 were selected as Class Prefects for 2018-19.
GREEN DAY CELEBRATION
Green Day was celebrated with great zeal and enthusiasm in school on 20th July 2018 ,to teach the students about green colour and to infuse the love for nature among students and make them realize the need for a green environment. The school premises was abuzz with activities throughout the day. Students not only came dressed in green attires, presenting a soothing view, but also brought green food in their Tiffin's. Thumb painting, Vegetable printing activities were organised. In addition to this, the highlight of the day was when each grade planted a tree in the School Campus. They pledged to take good care of this tree.